Pianist and Composer
Katrina Krimsky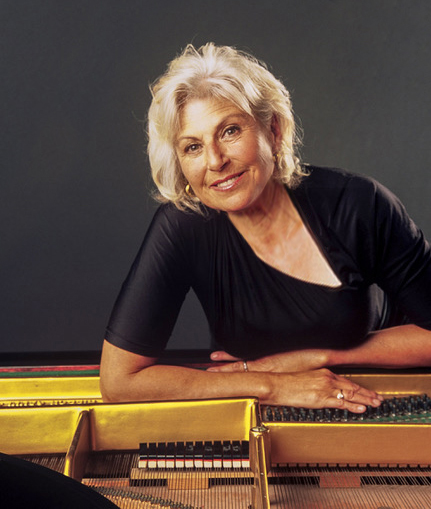 Welcome to the official home of Katrina Krimsky
Katrina Krimsky pursues her deep passion – MUSIC. American/Swiss composer has a highly individual style, exuberant and joyfully expressive, drawn on a vast wealth of musical resources. Katrina has collaborated and performed with Terry Riley, Woody Shaw, David Rosenboom, Trevor Watts, Krishna Bhatt and many others, and she has received acclaim as interpreter of piano music by Villa-Lobos and Barber. Her unique career spans major movements in modern music.
Press Comment
"Krimsky has absorbed a staggering volume of musical experience… The listener is seduced by a rapturous lyricism combined with a muscular rhythm determination… And, the music has resonance."
– Angus Mackinnon,  Time Out, London, England.