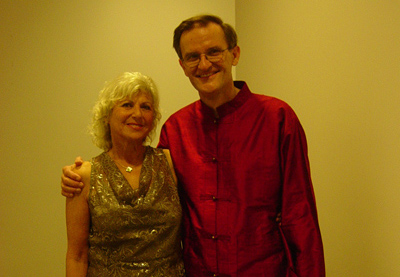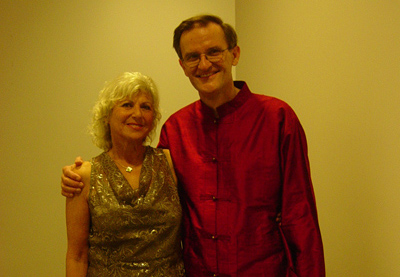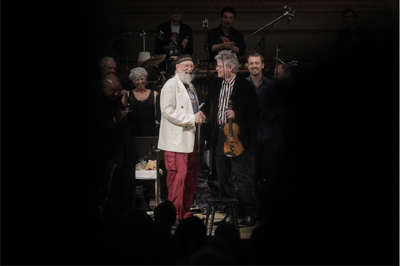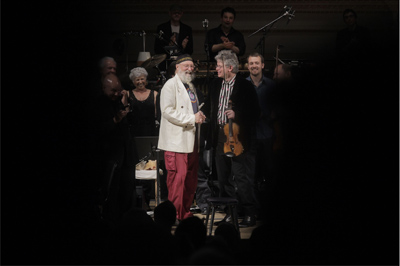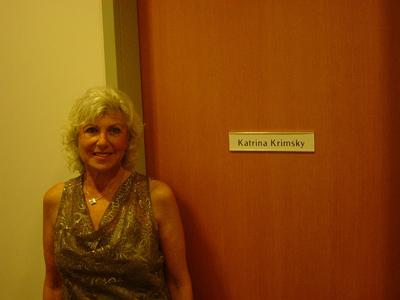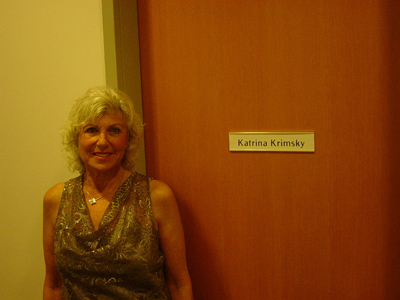 Music Review LA Times
Minimalism, ridiculous to the sublime
Los Angeles Times, March 22, 2006
By Mark Swed, Times Staff Writer
Quotations taken from the article by Mark Swed:
Terry Riley's "In C", written in 1964 and the piece that launched the movement, followed after intermission and was played big. It looked as if the entire student body and faculty of CalArts' music department was on stage. In case the Guinness Book of Records is interested, there were 124 performers: five pianos, 11 clarinets and 11 guitars (acoustic and electric), seven trombones among the large brass contingent, 20 singers, a small string section and too much percussion to count.
David Rosenboom, the violist on the historic first recording of the piece, conducted. With him were two more "In C" veterans. Stuart Dempster was trombone on the recording and in the San Francisco premiere. Pianist Katrina Krimsky (then known as Margaret Hassell) played the pulse on the recording and again Monday night, knocking out steady Cs as surely as she had nearly four decades ago.
Music Review NY Times
Complex Patterns Within a Simple Key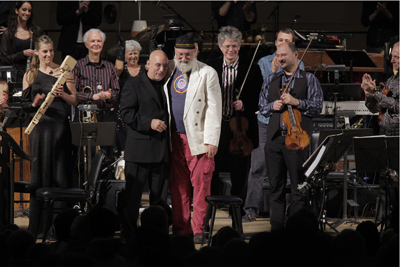 Hiroyuki Ito for The New York Times
Terry Riley's 'In C': Mr. Riley, center, at Carnegie Hall, accepting applause for his groundbreaking 1964 piece.
New York Times, April 26, 2009
By Steve Smith
Quotations taken from the article by Steve Smith:
"In C" made its Carnegie Hall debut on Dec. 19, 1967, when it was played in Carnegie Recital Hall (now Weill Recital Hall) by an ensemble from the State University of New York at Buffalo, which recorded it for CBS the next year. In The New York Times the critic Donal Henahan noted, among other observations, that the pianist responsible for the pulse wore gloves.
Katrina Krimsky, the same pianist, donned her gloves again on Friday, seated in the thick of a huge ensemble, this time in the main auditorium. Two more 1967 participants reprised their roles: Mr. Riley, beatific behind an organ at center stage, and the trombonist Stuart Dempster."
"At the end, after 98 minutes of muddy thunder and hypnotic bliss, Mr. Riley and his ad hoc community received a tumultuous ovation."
SF Gate, May 5, 2009
By Leah Garchik
Quotation taken from the article by Leah Garchik:
Its 45th anniversary was celebrated on April 24 at Carnegie Hall, in a concert that featured the Kronos Quartet and was curated by Kronos leader David Harrington, who met Riley at Mills College in the '70s. Harrington invited more than 70 musicians to participate in a huge celebratory performance of the improvised-within-a-framework work, a landmark in minimalist music. The musicians included Philip Glass, Osvaldo Golijov and pianist Katrina Krimsky, who had played the "pulse" in the 1968 recording and was up to the same nearly two-hour feat 40 years later…